All AXTRADA metal frames, bearing the AXTRADA hallmark of quality and reliability, are fully ensured of all the following environmental, construction & engineering advantages:
Higher cost-effectiveness or more economical than timber frames.
Environment-friendly, 100% recyclable.
Will not warp, shrink, distort, rot or be damaged by pest attacks.
Fast & simple installation.
Lightweight & easy transportation.
Aesthetical with built-in architraves & convenient with in-built hinges.
Striker plate & lock pocket and shock absorbing buffers.
Generally, do not require lintel & hailstone.
Forming an integral part of the wall & enhance its structural strength
Provide a smooth, clean & neat finish to brickwork.
No additional surface preparation & readily paintable.
A) AXTRADA KD-118 Metal Door Frame knocked Down System
B) AXTRADA BU-118 Metal Door Frame Built-Up System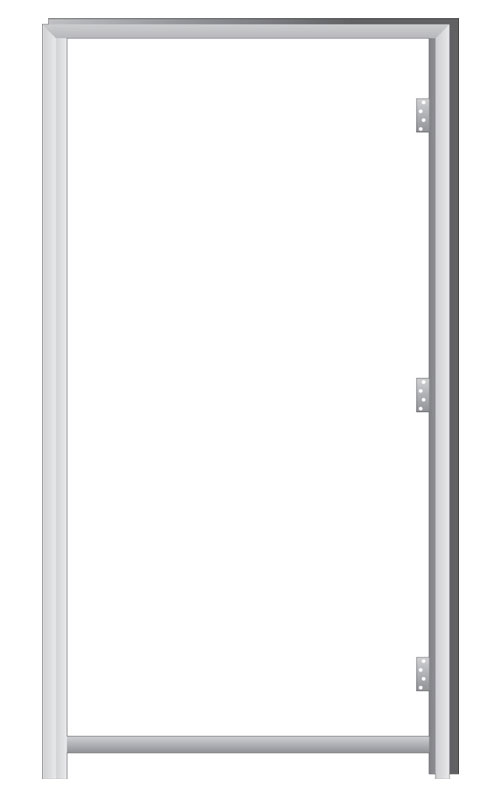 AXTRADA also manufactures a wide range of outstanding quality Metal Window Frames from the same proven performer -JIS G 3313 Certified Electro Galvanised Steel Strips. The following Comprehensive list of Metal Door and Window Frame with a wide array of configurations for different applications further exemplifies the hallmark of quality & versatility:
Adjustable Louver Window Frame (Single or multiple bays)
Fixed Louver Window Frame (Single or multiple bays)
Adjustable & Fixed Louver Combination Window Frame Single or multiple bays)
Casement Window Frame
Top Hung Window Frame
Casement & Top Hung Combination Window Frame
Door & Window Combination Frame