let us ask you a question…
Are You Aware of The Problems With Fixed Location Businesses?
Here's Our Proposal To You...
"BUSINESS IN A CONTAINER"
Why Business in container?
Utilising the modular properties of a container not only enables better return on investions, but also provides the opportunity to conceptualise and realise a business at a new location.
Comparatively to a food truck, our containers offer a better solution for a more stable location and more space but for a fraction of the cost.
It's a smart and efficient approach for entrepreneurs to enter and keep up with the constantly evolving food and beverage trends.
Do you dream of opening your own business,
but the initial cost is astronomical?
A shipping container might be the ideal solution.
The creative container street food night market offers a variety of more than 100 types of food and beverages to satisfy all your cravings.
Doors open from 5PM – 11PM daily at No. 4a, Jalan Centre Point, Lorong Api Api Centre, Kota Kinabalu.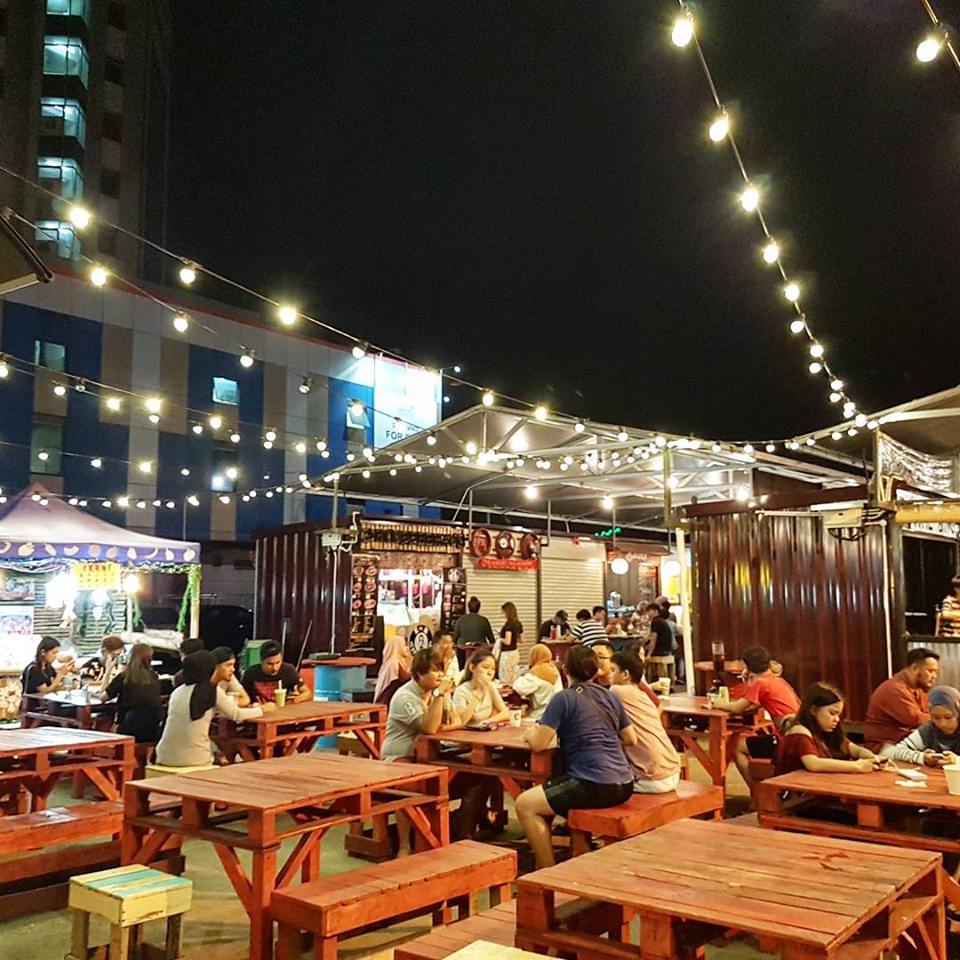 This folding container house is widely used for labor camp, canteen & store room. Loading: 1 x 40HQ can load 12 units.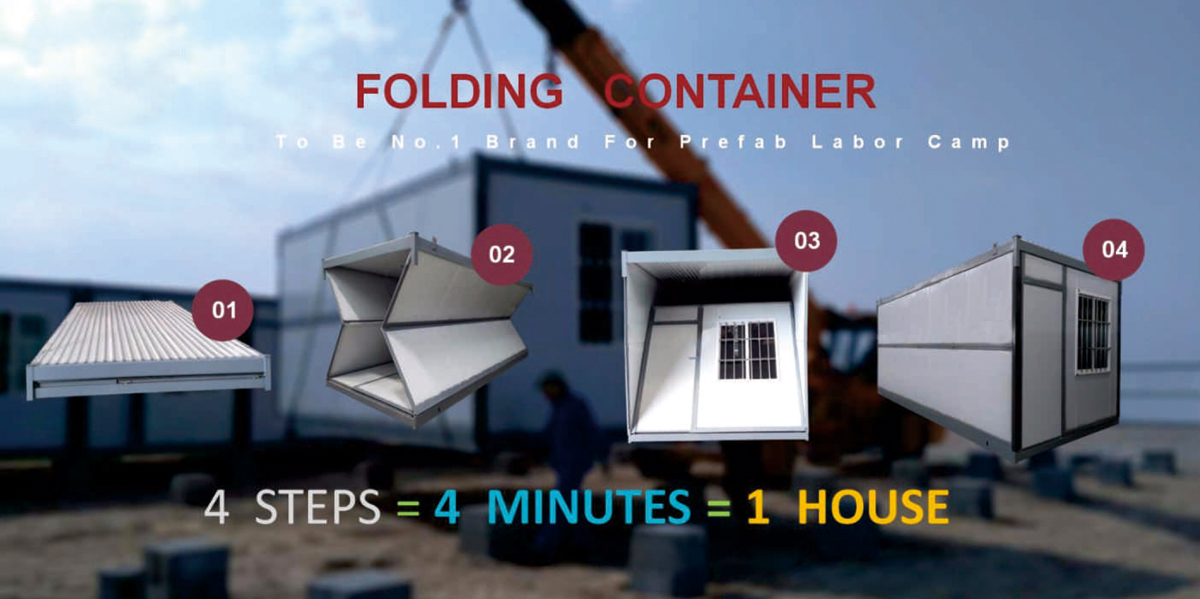 Galvanized steel structure.
40mm fireproof IEPS sandwich panel for wall & roof.
Aluminium sliding windows with security bar.
Fireproof IEPS sandwich door.
15mm MGO board for floor.
When is folded, the height is only 350mm.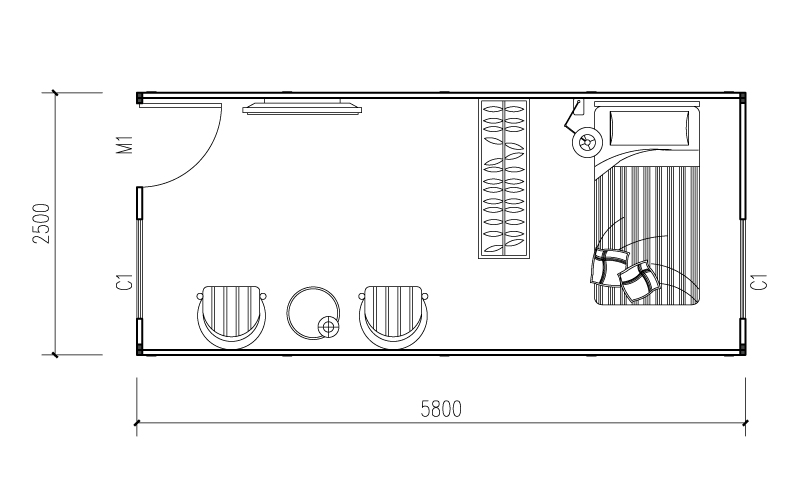 Please spend 3 minutes to watch this new product we are bringing in into Sabah market!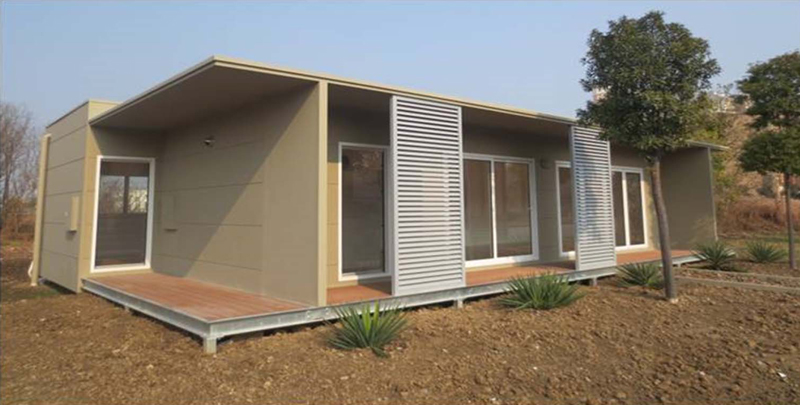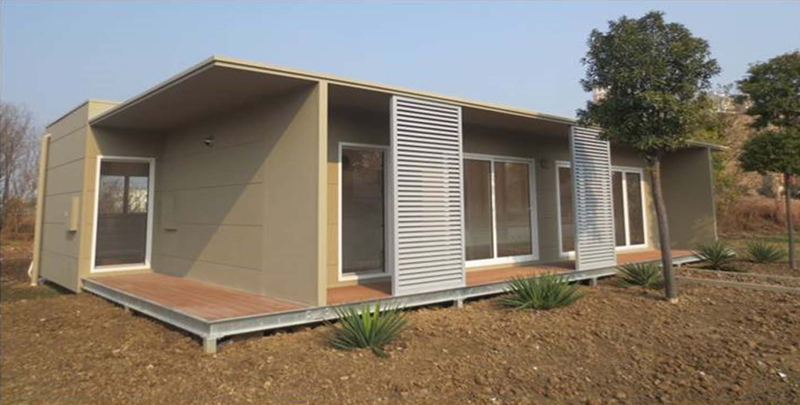 Our concept of business is to provide a "One Stop" Solution for clients purchasing modular building. We develop the design concepts from the client and designers impression and manufacture to deliver a cost-effective and timely modular housing system. Majority of required construction are manufactured and produced in our factory and manage the entire construction process for the client. 
Our dedicated team can produce a wide range of multi-purpose buildings from modular homes to general infrastructure needs, including accommodation, medical. emergency services and multi storey buildings. Various applications of our Modular Building:
Residential homes; Single and Double Storey
Multi-storey apartments
Multi-storey office building
Single storey office buildings
Mining accomodation
Mining kitchens and amenities
Hostel accomodation
Age care facilities
Hospitals
Health clinics
Schools
Motels and Hotels
Disaster relief building
Phone: +6 088 499 929 / 494 959
Lot No.26,
Industrial Zone 4(IZ4),
KKIP 88450 Kota Kinabalu,
Sabah, Malaysia.
OF BUSINESS IN THE CONTAINER