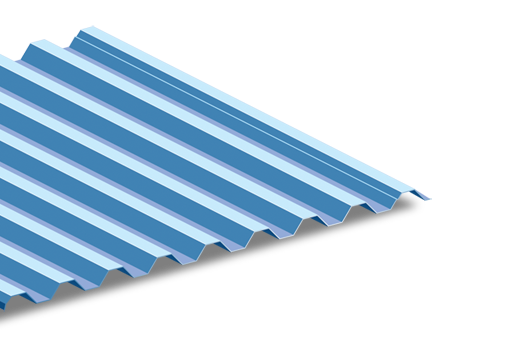 A-SPAN 740
Axtrada A-SPAN 740 is a quality profile, which has been designed and engineered with the highest standard of modern metal roofing technology. A-SPEN 740 9 Rib design makes it an excellent strength and high tensile of it kind.
It excellent strength and ease of assembly allow for long economical spens leading to cost saving in any building project.
Strength
Roll-forming long lenght hight tensile metal decking.

Nine ribs profile provide durable and cost effective.

Suitable for roofing and walling.
A-SPAN 740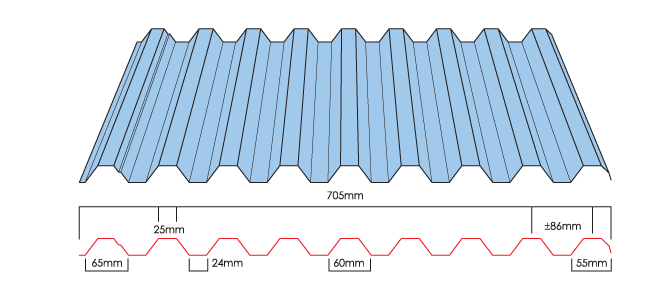 How to Install


Roof Pitch
The Minimum recommended roof pitch is 3º
For Color Coated Material
| | | | | | |
| --- | --- | --- | --- | --- | --- |
| Thinkness | Thinkness | Weight | Weight | Cover Width | Rib Height |
| BMT | TCT | (KG/M) | KG/M² | (MM) | (MM) |
| 0.30 | 0.35 | 2.454 | 3.743 | 740 | 25 |
| 0.38 | 4.42 | 2.99 | 4.4 | 740 | 25 |
| 0.42 | 0.48 | 3.409 | 5.01 | 740 | 25 |
| 0.48 | 0.53 | 3.787 | 5.56 | 740 | 25 |
333
Tab content